UNITED WAY SCAVENGER HUNT
Find clues and learn more about United Way.
Register for free to receive clues and updates directly to your email!
The next clues will be posted on Monday, August 3!
The United Way of the Brazos Valley is hosting a free end of summer scavenger hunt for families to help raise awareness of United Way's impact and the nonprofit's they support. Families can complete the scavenger hunts at their own pace over a three week period from Jul. 20 to Aug. 7, and the scavenger hunts can be completed without leaving your vehicle.
Each week, families will be able to download clues, access videos and more that take them to various locations around Bryan/College Station.
Scavenger Hunt locations include United Way's funded nonprofits and companies that support us, as well as staples in the Bryan/College Station community.
Parents will be able to read a brief summary about the location, and how they give back to the community. Special signs like the one below will mark the clue locations.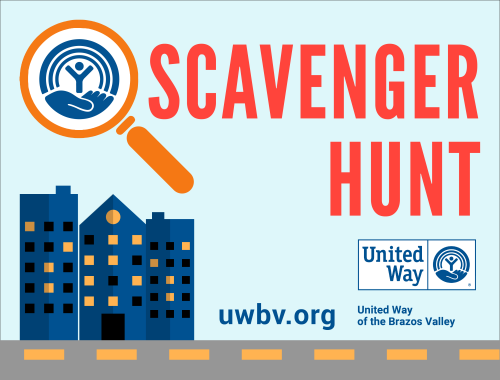 There will be three sets of clues, one each week over three consecutive weeks. Each week will have a theme that represents United Way's three areas of impact. Families can participate in one or all of the scavenger hunts.
Education Week: Jul. 20 – Jul. 24
Financial Stability Week: Jul. 27 – Jul. 31
Health Week: Aug. 3 – Aug. 7
Support Us
We hope the Scavenger Hunt will inspire you and your family to make a donation to United Way and our partner organizations. Together, we fight for the health, education and financial stability of every person in the Brazos Valley. We rely on donations of all sizes to impact nearly 50,000 people every year. Thank you!
Social Media Contest
This week there will be a social media contest and Scavenger Hunters have a change to win gift cards provided by some of our partners!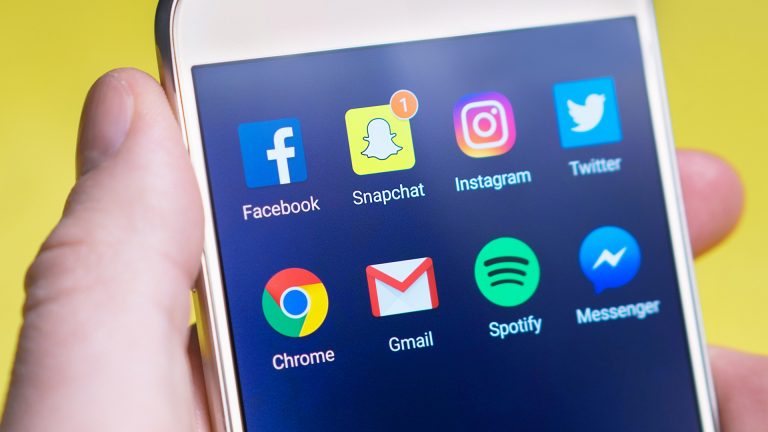 Week 3 Clues
Before you begin your adventure, please read our parent instructions here! These instructions have been updated with Week 2 Clue Information. Click here for a Printable Clue Sheet.
Week 3 Videos
Here you will find videos that accompany the clues of the week. For more information, please see the Parent Instructions.
Clue #4 – Health for All
Health for All is an effective solution to the challenges of providing health care for the uninsured. Health for All is a nonprofit clinic providing free primary and preventive health care, chronic disease management, education and counseling services, labs and x-rays for low income patients who do not have health insurance and do not qualify for government programs such as Medicaid or Medicare.
Clue #5 – The Brazos Valley Rehabilitation Center
The Brazos Valley Rehabilitation Center's Wellness & Rehabilitation Program ensures that residents of the Brazos Valley can access high-quality speech, occupational and physical therapy services irrespective of their ability to pay.
The program is built on a two-prong approach: charitable services made available to uninsured and under insured patients.
Clue #6 – The Prenatal Clinic
The Prenatal Clinic is the foundation of a healthy pregnancy, a safe birth, a nurturing family and a healthy community, with the goal to reduce illness and improve health associated before and at the time of birth. Comprehensive, accessible and affordable prenatal care and health education are the best ways to improve pregnancy outcomes.
Want to learn more about United Way of the Brazos Valley's nonprofit partners? Visit our partners virtually! And watch more videos on our YouTube Channel!
Week 3 Take Home Activities
This week's take home activity is a United Way Scavenger Hunt coloring sheet!
United Way of the Brazos Valley Fights for the helth, education and financial stability of every person in the Brazos Valley.