OUR COMMUNITY IMPACT PARTNERS
Through Community Impact Grants, United Way of the Brazos Valley is investing $350,000 each year from 2023-2025 to 28 nonprofit support programs demonstrating measurable impacts in the areas of health, education and financial stability.
Our 2023-2025 Community Impact Partners receive funding for:
Men's Transitional Living Campus
Adult and Teen Challenge of Texas provides yearlong, residential, faith-based recovery programs for men in the Brazos Valley area who are struggling with a life controlling issue, typically substance abuse. While enrolled, residents are provided with re-entry services, helping them become employed in the community.
Outreach to Teen Parents through the Mama Club
Aggieland Pregnancy Outreach's Mama Club is a faith-based mentoring program for teen parents. Their children face the highest risks for abuse and neglect, but with education and emotional support, they are able to break destructive cycles, empower them to rise above their circumstances and protect their children.
Mentoring Youth to Build Assets for Success
Big Brother's Big Sister's of the Brazos Valley's Community Impact Grant will support the initiation and support of mentoring relationships each year. These mentoring relationships will help youth to gain and keep the assets needed to succeed in school and make plans for successful futures.
Great Futures Programs
The Great Futures Programs at Boys & Girls Clubs of the Brazos Valley provide youth from low-income families with healthy meals, cooking classes, academic tutoring and athletic development in a team setting. The programs aim to decrease mental health problems and food insecurity by encouraging well-rounded lifestyles. 
Independent Living & Life Skills Training Services
The Brazos Valley Center for Independent Living (BVCIL)  helps people live independently. Services for individuals with significant disabilities include: independent living skills training, peer support, individual and systems advocacy, transition services, job placement and support, health and fitness programs, social/recreational activities and accessible transportation.
Substance Abuse Screening Program
The Brazos Valley Council of Alcohol and Substance Abuse (BVCASA)'s fighting for health in the Brazos Valley by offering substance abuse screening, brief intervention and referral services in the community. These services are provided free of charge to low-income adults and youth by a licensed counselor and helps connect them to needed treatment.
Financial Literacy & Education
The Bryan/College Station Habitat for Humanity will be offering free HUD-Certified Housing Counseling to Brazos County residents to assist them in the areas of pre-homeownership counseling, financial literacy and foreclosure prevention. Thanks to the United Way of the Brazos Valley, dozens of families will gain the skills they need to purchase or keep their homes!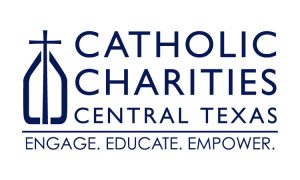 Financial Stability & Education Program
Catholic Charities of Central Texas' Financial Stability program provides housing and utility assistance, financial education, case management and wraparound services to build the well-being of Brazos Valley families.
Early Childhood Playgroups
Easter Seals of Greater Houston provides early childhood intervention services for children with developmental delays and disabilities. Free weekly playgroups are offered to do developmental screenings, give families necessary supplies to aid in their children's growth, encourage appropriate behaviors in the children, and to allow for needed social interaction. 
Housing Services for Low-Income Families
Family Promise of Bryan-College Station's Guest Families Resources Support Program provides shelter, meals and support services as well as a safe environment where children can remain with their parents while families work toward achieving sustainable independence.
Resource Center
The Grimes Health Resource Center's goal is to impact the individual/family in a way that will set them up for financial success. Helping people meet their basic needs in a time of uncertainty ensures they can maintain self-sufficiency and allows us to help when clients have nowhere else to turn in a time of need.
Resource Center
The Madison Health Resource Center's goal is to impact the individual/family in a way that will set them up for financial success. Helping people meet their basic needs in a time of uncertainty ensures they can maintain self-sufficiency and allows us to help when clients have nowhere else to turn in a time of need.
North Bryan Community Center
Math & Science Program
The North Bryan Community Center's Math and Science Program works with Bryan ISD to determine what is needed to help the children who are falling behind on the required levels. Tutorials are available each day to help with math and science assignments.
Parents as Teachers (PAT)
Project Unity utilizes the child abuse prevention, prenatal-5 years of age Parents as Teachers (PAT) model. PAT is brought to parents in their homes by trained parent educators whose goal is to help them build on their own strengths-using the most up-to-date research on brain science, child development and early learning.
Supporting Families of Hospitalized Children
Ronald McDonald House Charities of Central Texas ensures financial stability for families of critically ill youth by providing living spaces and smaller necessities. Family Rooms allow relatives to stay close to their children for an extended period of time at no cost. Happy Wheels Carts distribute free toiletries, books, snacks and toys throughout hospitals. 
Jack Threadgil Vocational Training Program
Save Our Streets Ministries'  Jack Threadgill Vocational Training Program is a 12-week program that teaches men and women employable trade skills (such as plumbing, welding and commercial driver's license training) while coaching them individually on how to make wise decisions in life as they lead their families and manage finances.
Crisis & Advocacy Services for Sexual Assault Survivors
The Sexual Assault Resource Center's (SARC) mission is to end the cycle of sexual violence through education, empowerment and advocacy. SARC works to empower survivors of sexual assault through individual and group counseling, advocacy and accompaniment via our 24-hour hotline, and education/prevention services.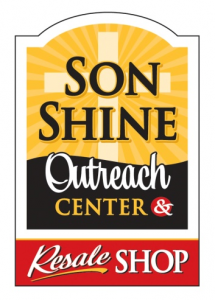 Utility Assistance
The Son-Shine Outreach Center helps families who find themselves unable to pay for reasons out of their control such as job loss, illness and natural disaster, pay their utility bills. We hope that with our help they will transition out of crisis and get back on solid financial footing.
Wheelchair Ramps for the Elderly & Disabled
The Texas Ramp Project builds free wheelchair ramps for low-income older adults and others with disabilities. The ramps are built exclusively by local volunteers. The ramps follow ADA guidelines so they are safe, strong and durable. They are provided without regard to age, gender, race, religion or ethnicity.
Health Education to Pregnant Mothers
The Prenatal Clinic provides health education to expecting mothers. The provision of health education during pregnancy has been shown to be a critical aspect of prenatal care. This approach has been associated with a broad variety of maternal and child outcomes including reduced prematurity and low birth weight and increased rates of initiation and continuation of breastfeeding.
Entrepreneurship Journey Program 
The REACH Project seeks to eliminate generational poverty by offering financial education to underpaid service workers in the Brazos Valley. In the Entrepreneurship Journey Program, workshops and weekly classes give participants the necessary skills, supplies and connections to develop successful businesses and earn a stable income. 
Rapid Re-Housing & Financial Education
Twin City Mission Rapid Re-Housing (RRH) program provides rental assistance and supportive services to individuals and families who are experiencing homelessness. The RRH program provides rental assistance for up to six months, as well as, food boxes, assistance with job searches, budgeting, eye/dental exams and transportation. RRH is intended to be short-term assistance to help those in need regain self-sufficiency.
Survivor Advocacy Program 
Unbound Now's Survivor Advocacy Program seeks to meet the immediate and long-term needs of survivors of human trafficking. Program advocates run a 24/7 Crisis Referral call line in addition to providing services for counseling, mobility, education, employment, rent and utility assistance and family relationships. 
Collaborative Family Engagement Program 
Voices for Children is the Brazos Valley branch of the national Court Appointed Special Advocate (CASA) program, in which trained volunteers advocate in court for children and families involved in Department of Family and Protective Services (DFPS) cases. The Collaborative Family Engagement (CFE) program works with families to eliminate the causes of child abuse and neglect through identifying solutions and support systems. The CFE program ensures that families feel empowered and cared for as they implement long-term changes for a better home environment. 
The United Way of the Brazos Valley Fights for the health, education and financial stability of every person in the Brazos Valley.