We believe sharing information helps to make our community stronger.
2023 County Communicator Reports
A quarterly report detailing 2-1-1 Texas call demographics and pressing needs in the Brazos Valley broken down by county. Select a county below to view each quarters' data for 2023.
2022 Needs & Trends Report
A yearly report detailing 2-1-1 Texas call demographics and pressing needs in the Brazos Valley. Click the button below to view the most recent report.
2020 Community Impact Study
Every six years, United Way of the Brazos Valley conducts community research, utilizing Census data, community survey responses and focus group discussions to determine the greatest social needs facing our residents. The conclusions of the Community Impact Study have resulted in the development of the Impact Framework (p. 11) which will guide and align our community investments over the next six years. The Community Impact Study is a critical step to ensuring that the donations received by United Way of the Brazos Valley are being invested carefully and thoughtfully to maximize our impact in the Brazos Valley.
Note: You do not need a Dropbox account to view the report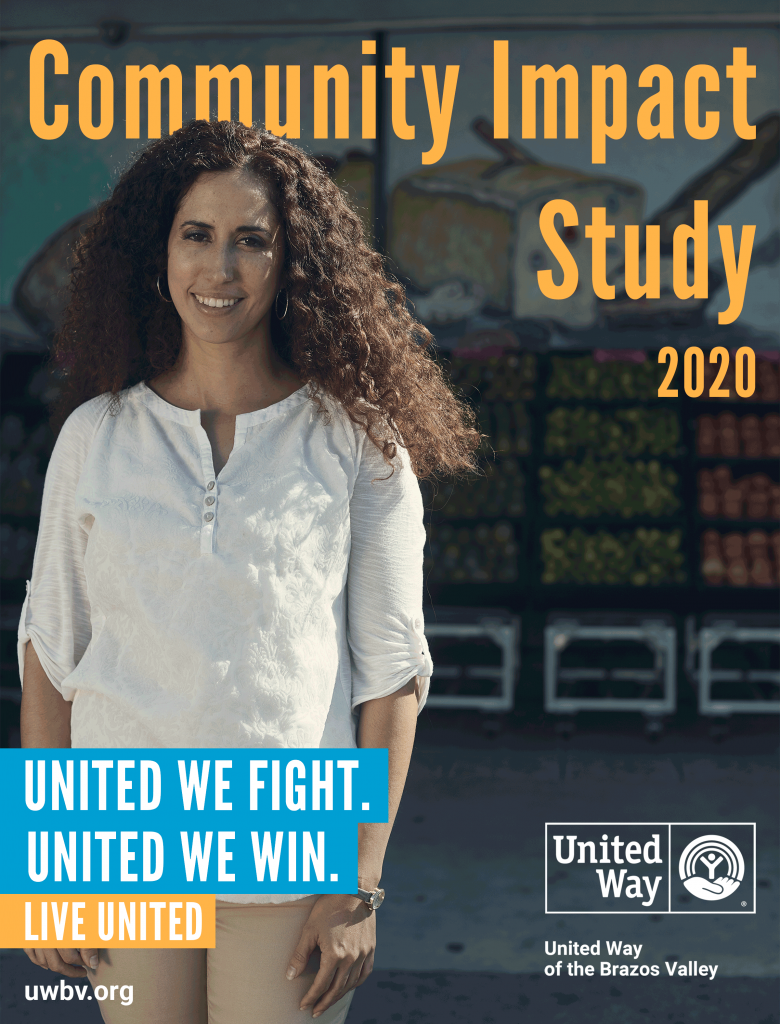 ALICE Report
ALICE, an acronym for which stands for Asset Limited, Income Constrained, Employed, represents the growing number of individuals and families who are working but are unable to afford the basic necessities of housing, food, child care, health care and transportation. You see ALICE every day – hard workers who keep the Brazos Valley economy running. You can find ALICE working behind cash registers, serving in restaurants and retail stores, and caring for the young and elderly. ALICE individuals are our friends, family and people you rely on every day. Yet they aren't always sure that they can put food on their own tables or gas in their cars. For more information about the ALICE Report, click here.
If you have questions regarding these reports, contact Kat Gammon at kgammon@uwbv.org or 979-696-4483 x. 113.
United Way of the Brazos Valley fights for the health, education and financial stability of every person in the Brazos Valley.