United Way of the Brazos Valley is a volunteer-directed organization and is governed by a local, volunteer Board of Directors that represents many sectors of the region.
Meet Our Board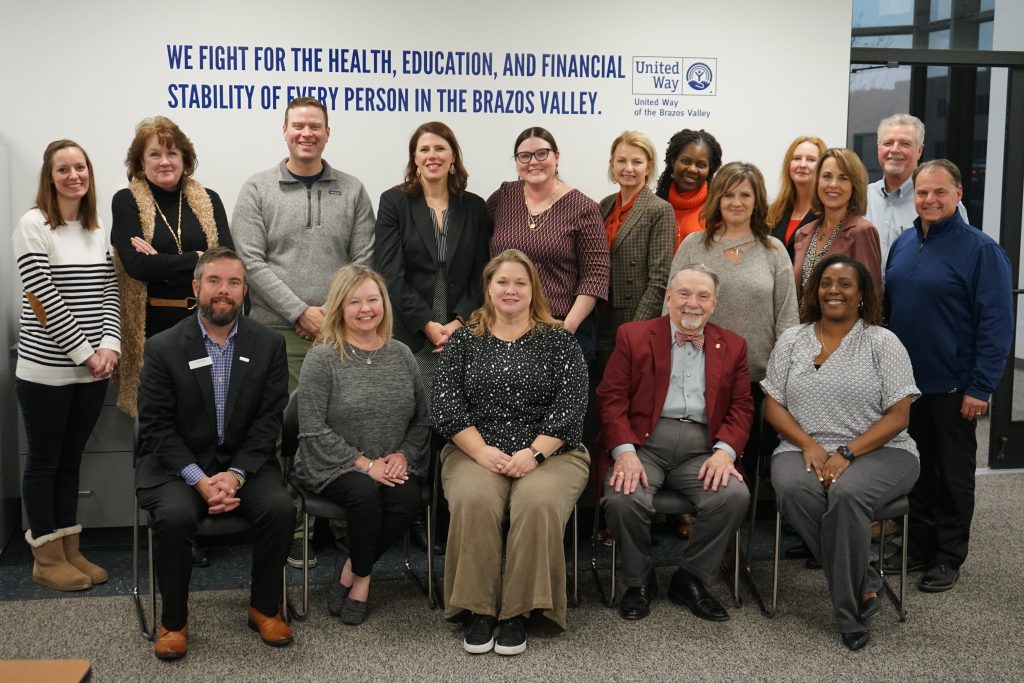 Officers of the Organization
Board Chair

Dr. Sara Mendez, Texas A&M University – School of Public Health

Secretary

Jennifer Hobbs, Community Volunteer

Treasurer

Razen Thomas, Phyllis Browning Real Estate

Past Board Chair

Cady Auckerman, Texas A&M University – School of Medicine
Board of Directors
Ginger Carrabine, Bryan ISD
Max Crawford, KBTX

Martin Hooper,

Drift

Teresa Horn, American Momentum
Melissa Keeling, Lincoln Lumber
Ryan King, United Parcel Service
Dr. Bowen Loftin, Community Volunteer
John Paci, Catholic Charities of Central Texas
Dr. Molley Perry, College Station ISD
Beatrice Saba, City of Bryan – BCS Public Library System
Jason Weeks, City of Navasota
Korey Wright, St. Thomas Episcopal
Casey Zimmerman, Truist
Ex-Officio Members
Bassel Bashour, Bush Board Fellow
Harper Cunningham, Community Volunteer
Woody Gilpin, Bush Board Fellow
Kyle Salmon, SOS Ministries ( Partner Agency Representative)
Directors are nominated to the Board each January and serve up to two, three-year terms. To learn more about serving on the Board of Directors to United Way of the Brazos Valley, contact Peggi Goss, Interim President & CEO at pgoss@uwbv.org.
The United Way of the Brazos Valley fights for the health, education and financial stability of every person in the Brazos Valley.