At United Way, we believe that access to books is key to educational success.
Books and a Blanket
United Way of the Brazos Valley is dedicated to ensuring every child succeeds in school. National statistics indicate two-thirds of children living in poverty grow up with no books in the home. One nationwide study found that middle-income neighborhoods have a ratio of 13 books per child per home, but in low-income neighborhoods the ratio is only one age appropriate book for every 300 children.
The Books and a Blanket program was started as it's own entity in 2012 by two sisters, Harper and Margaret Cunningham. Every year, we give children in need a basket of books and a quilt or fleece blanket. Given the importance of literacy at early ages, we focus on children in grades pre-K to 6th. United Way of the Brazos Valley incorporated this program into its Early Literacy Program as of May 2022 as a way to continue the Cunningham legacy throughout the Brazos Valley. 
To date, this program has distributed over 175,775 books and over 19,786 blankets to children in need.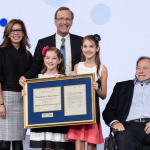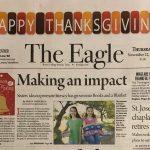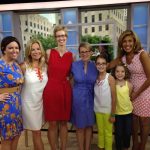 Baby Bundles
The Baby Bundles program provides every newborn in the Brazos Valley with their first book. Baby Bundles are designed to give parents everything they need to begin their child's love of reading early! United Way of the Brazos Valley has partnered with the Labor & Delivery Departments of local hospitals and delivery centers in the region to deliver Baby Bundles just after the baby is born. Each Baby Bundle tote is packed with:
A board book

Reading tips and ideas

Resources on developmental milestones

Information on community resources and services

A small tactile toy
The goal of the Baby Bundles program is to ensure all children grow up with access to books at home and the secondary objective is that all children start school ready to learn to read.
Each year on Jun. 21, as part of United Way Worldwide's national Day of Action volunteer effort, United Way of the Brazos Valley joins together with over 100 community volunteers to assemble Baby Bundles. 
To date, United Way Volunteers have assembled over 15,500 Baby Bundles!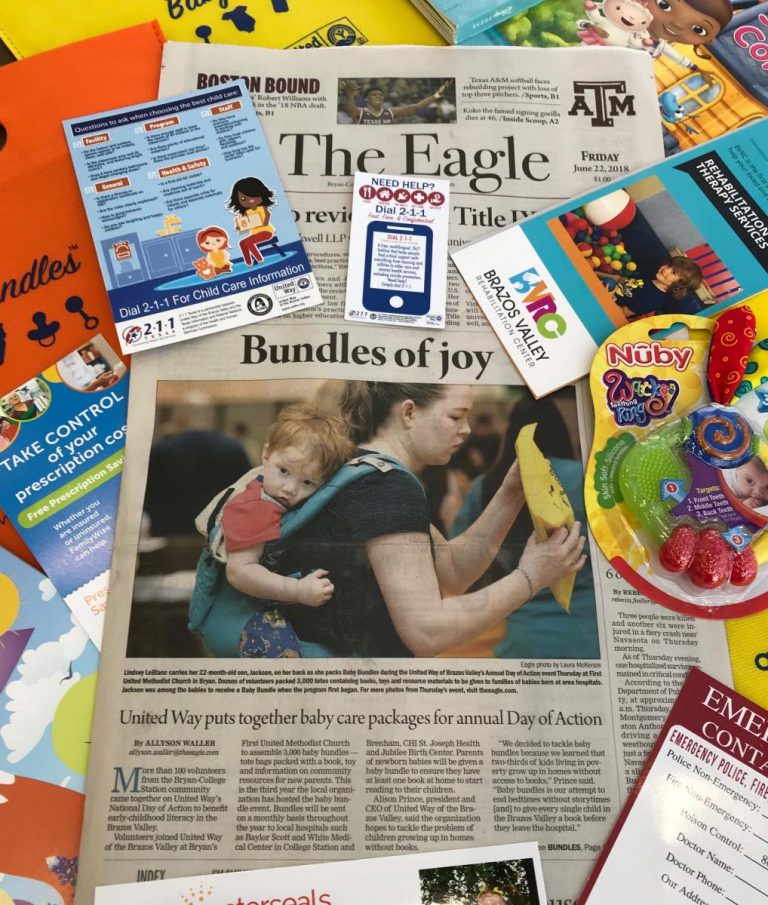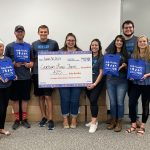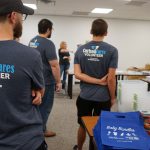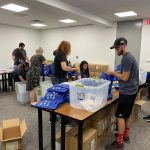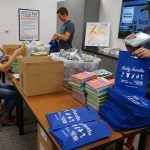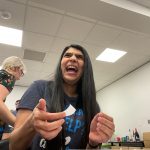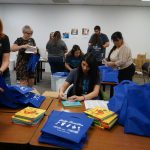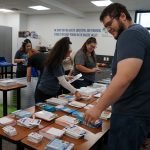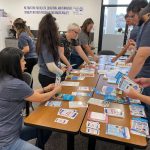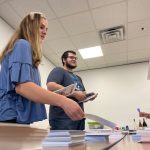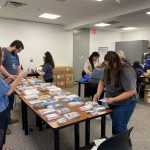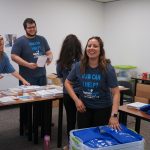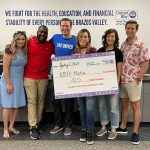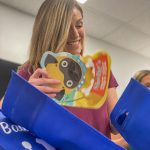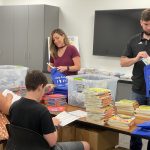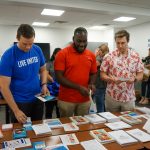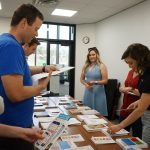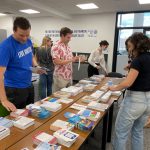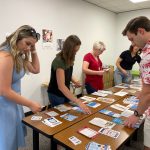 Book Bash
United Way hosts seasonal,

free book giveaway events in the community throughout the year

– Bunny Book Bash, Boo! Book Bash and Jingle Book Bash. The objective of Book Bash events is to encourage the love of reading and provide access to books during the holiday seasons. 
At Book Bash events, children get to select their own free book to take home with them from a wide selection of topics and reading levels, including books appropriate for babies, toddlers, children and teens.
Book Bash uses new and gently used, donated books for this event. If you have books you wish to donate to Book Bash or would like information about organizing a book drive, contact Kat Gammon at kgammon@uwbv.org or 979–696-4483 x. 113.
Upcoming Book Bash Events
United Way partners with local businesses to hold additional Book Bashes throughout the year.
Jingle Book Bash December 2nd & 9th 10:00 am – 2:00 pm @ Post Oak Mall in College Station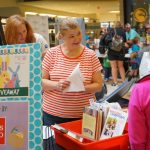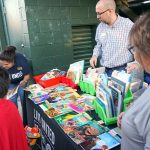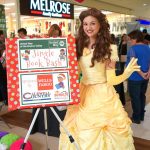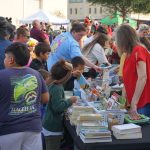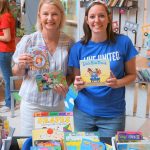 United Way of the Brazos Valley fights for the health, education and financial stability of every person in the Brazos Valley.