Great things happen when we Live United.
Why We Campaign
One individual or organization can't solve our community's issues alone, especially in these tough economic times. That's why United Way of the Brazos Valley is so important. Working together we can change lives. One way we can pull together to make an impact in the Brazos Valley is through our annual Community and Workplace Campaigns.
What is a Workplace Campaign?
United Way of the Brazos Valley partners with companies of all sizes and industry types across the Brazos Valley and in various industries that have a passion to give back to the Brazos Valley community.
Through Workplace Campaigns, thousands of employees from more than 120 area businesses donate a portion of their paycheck to make a positive impact in the Brazos Valley. United Way works with business partners to create a meaningful experience for employees and companies to make a lasting change for our community.
Community Campaigns account for the majority of the funding United Way is able to invest in the Brazos Valley. In fact, contributions raised through Community Campaigns provide $350,000 in funding to impact more than 60,000 people in the Brazos Valley.
Start a Campaign
Each Workplace Campaign has an Internal Coordinator who acts as the contact person within the workplace that helps coordinate the campaign. 
The first step is a meeting between you and United Way to discuss your goals as a company.

United Way then gives you support and advice on how to run a successful Community Campaign at your company. 
If you would like to visit more about starting a campaign or hosting an employee engagement event in your workplace please contact Kate Clair, Development, at kclair@uwbv.org or by calling 979-696-4483 x 118.
Make Your Campaign a Success with Our Campaign Toolkit!
Our Campaign Cabinet
Change doesn't happen alone, and our volunteer Campaign Cabinet helps us to ensure our Campaign season is a success!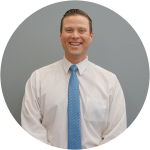 Campaign Chair & Campaign Promotions Lead
Max Crawford, KBTX Media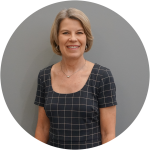 Workplace Campaign Co-Lead
Melissa Keeling, Lincoln Lumber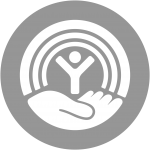 Events & Community Giving Lead
Debbie Eller, City of College Station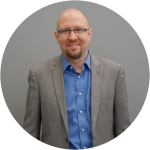 Campaign Promotions
Steve Fullhart, Community Volunteer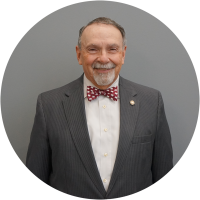 State Employee Charitable Campaign (SECC) Lead
Dr. R. Bowen Loftin, Texas A&M University (Retired)
Our Supporters
Thank you to Brazos Valley businesses and employees for helping our 2020-2021 Campaign raise over $1.5 million for our community!
Campaign Kick-Off Match Donors
Baylor Scott & White
Schulte Roofing
Stylecraft Builders
$250,000+
Texas A&M University
$100,000 – $249,999
Texas A&M University System
H-E-B
$10,000 – $24,999
Sanderson Farms
Luminant Energy
Stylecraft Builders
Truist
University Title Company
Wells Fargo Bank
Texas Department of Criminal Justice
Atmos Energy
G-Con Manufacturing, Inc.
Caldwell Country Chevrolet
First Financial Bank
UPS
City of Bryan
Schulte Roofing
$5,000 – $9,999
Baylor Scott & White Hospital
McCord Engineering
NOV
Chesapeake Energy
Bryan ISD
College Station ISD
Williams Companies
American Momentum Bank
Walmart
United Way of the Brazos Valley
City of College Station
$2,500 – $4,999
CSL Plasma
Illinois Tool Works, Inc
Amber Cox, Realtor
Easter Seals of Greater Houston
FedEx
Target
$1,000 – $2,499
Valero
BBVA
Project Unity
Amarillo National Bank
Texas Department of Transportation
Black & Veatch
Turner Industries
Brown & Company Insurance Services
ConocoPhillips
Tenaska
Mid-South Baking Company
Brazos County
Fidelity Charitable
Junior League of Bryan-College Station
Enterprise Rent-A-Car
Extraco Banks
IDEXX national
Bryan/College Station Habitat for Humanity
Newman Printing Company
Hoelscher, Lipsey, Elmore, Poole & Turnbill P.C.
AT&T
Kathleen M. Carter, CPA
Enable Midstream Partners
Vera Bank*
ABC Home and Commercial Services*
BigShots Golf*
Dutch Bros Coffee*
Fundamental Wealth Advisors*
Lawyer's Title Company*
Patterson Architects*
RNL Homes*
Thompson, Derrig & Craig, P.C.*
Wells Fargo Advisors*
* Denotes Business United Members
Leadership Givers
Leadership Givers are donors who have donated $1,000 or more. 
Zachary N. Adelman, Ph.D.
Sid Backstrom
M. Katherine Banks, Ph.D.
Fuller W. Bazer, Ph.D.
Dr. James Benjamin
Linwood James Beran
Carol D. Binzer
Thomas Blasingame, Ph.D.
Rodrigo J. Bombardi, Ph.D.
Raymond Bonilla Jr.
Christian Brannstrom, Ph.D.
Marcus A. Brewer
Kimberly R. Bridges
Mr. Austin W. Bryan
Mr. Timothy N. Bryan
Jonie Bulich
Jim Butler
Karen L. Butler-Purry, Ph.D.
James Bevin Carter
Tracy and Tamara Carter Charitable Fund
Mary N. Cearley
Weihsueh A. Chiu, Ph.D.
David E. Claridge, Ph.D.
Craig J. Coates, Ph.D.
David E. Coatney
Mr. and Mrs. Barry and Barbara Coon
Martha C. Dannenbaum, Ph.D.
Marcetta Darensbourg, Ph.D.
Akhil Datta-Gupta, Ph.D.
Glen Davis
David A. DeSalvo
Erick Dieperink
Chad A. Donner
Sharon L. Dormire, Ph.D., RN
Alicia M. Dorsey, Ph.D.
James S. Duncan
Julius Dunlap
Priyanka Dwivedi, Ph.D.
Justine Ealy
Teresa L. Edwards
Deborah K. Eller
Sharon Elliott
Carol A. Fierke
Albert L. Ford, Ph.D.
Randall Freeman
William Fry
Kyle S. Gammenthaler, Ph.D.
Lindsey A. Garza
Juan E. Garza, Ph.D.
Zay and Charlotte Gilbreath
Bill and Celia Haddock
Danny Green
Julie R. Grinde
Dr. James R. Hallmark
Joe Ham
Billy Hamilton
Gregory W. Hartman
Joshua Hibbeler
Charles R. Hrncir
Glen Jasek
Valen E. Johnson, Ph.D.
Jenny E. Jones
Janeen Judah Donor Advised Fund
Mansoor Khan, Ph.D., RPh
John E. Killough, Ph.D.
Dr. Tennille K. Lamon
recognitionmailtoname
Henderson Lawson Jr.
Mr. Matthew LeBlanc
Dr. R. Bowen Loftin
Michael T. Longnecker, Ph.D.
Walter R. Magnussen, Ph.D.
Judith C. Malazzo
Jeannie M Mansill
Mary K. Marek
Rebecca H. Marianno
Mr William Marlow
Sandra J. Marshall
Richard Martinez
Monica L. Martinez
Mary L. McAnally, Ph.D.
Jim McCord
Robert B. McGeachin, Ph.D.
Matthew McKay
Cal and Beth McNeill
Christopher M. Meyer
Gretchen R. Miller, Ph.D.
Jon E. Mogford, Ph.D.
Jo Monroe
Donald Morgan
Mrs. Melanie N. Motley
Christine A. Mullen, Ph.D.
Amb. Larry Napper
David E. Neeley
John & Carol Nichols
Stephen and Beverly Ogden
Mr. Ivan Olson
Dr. & Mrs. Richard & Barbara Orville
Stacy Overby
Mervin D. Peters
Bookman and Florence Peters
Joseph Pettibon II
Timothy D. Phillips, Ph.D.
William Pride, Ph.D.
Alison E. Prince
Karie R. Reagan
Neena Reeve
M.E. Rister, Ph.D.
Darby M. Roberts, Ph.D.
Maria L. Robinson
Kathleen A. Roblyer, DNP, Dmin
Jay Rudder
Darwin Rydl
Roberto V Saenz
Chancellor John Sharp
Deborah Siegele, Ph.D.
Mark Stone, Ph.D.
Patrick J. Stover, Ph.D.
Scott Sudduth
William J. Taylor
Razen V. Thomas
Mrs. Nora Thompson
Frank Thurmond
Donald T. Torres Jr.
Senyo Tse, Ph.D.
Gerald L. Ullman, Ph.D.
Tonya Underwood
Michelle B. Walker
Dr. Rand and Doris M. Watson
David White
Gregory Winfree
Deborah G. Wright
Eric R. Wylie
Mr. Andy York
Dr. Debra L. Zoran
United Way of the Brazos Valley Fights for the health, education and financial stability of every person in the Brazos Valley.