OUR COMMUNITY IMPACT PARTNERS
Through Community Impact Grants, United Way of the Brazos Valley is investing $325,000 each year from 2018-2021 to support programs demonstrating measurable impacts in the areas of health, education and financial stability.
Financial Literacy & Education
Bryan College Station (BCS) Habitat's comprehensive approach to homehowenership provides solutions – not only to Bryan/College Station's affordable housing crisis, but also to the looming economic crisis that has adversely affected the lives of low-income families. BCS Habitat's Financial Literacy & Education Program provides families with the resources they need to improve their personal and household financial management, alleviate debt problems and set their families on a path toward successful homeownership.
Mentoring Youth to Build Assets for Success
Big Brothers Big Sisters of South Texas service the Brazos Valley pairs youth who need guidance and support with caring adult mentors. The program's services are proven to increase the likelihood youth will stay in school and aspire to complete high school and enter college, trade school or the military. The agency recruits, screens and trains community volunteers, parents and targeted youth.
Independent Living & Life Skills Training Services
The Brazos Valley Center for Independent Living (BVCIL) provides intensive supports and services and general information and referral to individuals with significant disabilities. Services include independent living skills training, peer support, independent and systems advocacy, transition services, job placement and support, health and fitness programs, social/recreational activities and many more.
Adult Outpatient Treatment Program
The Brazos Valley Council on Alcohol & Substance Abuse (BVCASA) provides an array of substance abuse services to Brazos Valley youth and adults. The comprehensive youth and adult programs, including state-approved MIP and DWI classes, drug education, substance abuse and tobacco prevention for youth and adults, screening services, outpatient treatment for youth and adults, and residential and outpatient aftercare treatment for adults in the Texas Department of Criminal Justice Substance Abuse Treatment Program.
Wellness & Rehabilitation Program
The Brazos Valley Rehabilitation Center's Wellness & Rehabilitation Program ensures that residents of the Brazos Valley can access high-quality speech, occupational and physical therapy services irrespective of their ability to pay. The program is built on a two-prong approach: charitable services made available to uninsured and under insured patients.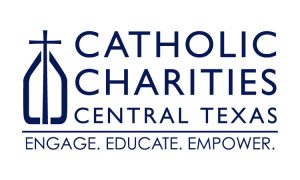 Financial Stability & Education Program
Catholic Charities of Central Texas provides financial assistance, case management and wrap-around services to families at risk of losing their homes. Their goal is to give families the knowledge and resources they need to reach their self-identified financial goals, reduce their debt and improve their credit.
Early Childhood Intervention (ECI)
Easterseals of Greater Houston's Early Childhood Intervention (ECI) Services are offered for children from birth to age three years with disabilities and developmental delays. ECI supports families to help their children reach their potential through developmental services that are provided in the child's "natural environment" where they live, learn and play. Services include medical services, speech, physical and occupational therapy and social work services.
Housing Services for Low-Income Families
The Family Promise of Bryan-College Station's Family Promise Network Program provides families with basic needs of food and shelter in a safe, secure environment as they work or secure employment and the children remain in their education process. The Guest Families Resources Support Program is designed to meet immediate needs as well as the financial needs of guest families during their 30-90 day which prepares them for a smooth exit from the program.
Preventative Health Care and Chronic Disease Management for the Uninsured
Health for All is an effective solution to the challenges of providing health care for the uninsured. Health for All is a nonprofit clinic providing free primary and preventive health care, chronic disease management, education and counseling services, labs and x-rays for low income patients who do not have health insurance and do not qualify for government programs such as Medicaid or Medicare.
Mental Health Education and Support Services
The National Alliance on Mental Illness of the Brazos Valley (NAMI BV) is a nonprofit agency dedicated to improving the health and wellness of persons living with mental illness, as well as family members and friends. The Help & Hope program will improve regional health and wellness through mental health education and support.
North Bryan
Community Center
Educational After-School Program
The North Bryan Community Center places special emphasis on providing a positive, structured environment for children ages 5-18 during after-school and summer time. The center's programs are planned for the ultimate development of social, emotional and physical skills and knowledge needed to succeed in today's changing society.
Child Abuse Prevention through Parent Education during Pregnancy
The Prenatal Clinic and Scotty's House have partnered together to prevent child abuse by educating expectant mothers during their prenatal visits. At each visit, mothers receive a "Refrigerator Note" containing information regarding the topic discussed. Topics include early brain development, shaken baby syndrome, prenatal bonding activities, maternal stress reduction techniques and more.
Healthy Outcomes Through Prevention & Early Support (H.O.P.E.S) & Texas Families Together and Safe (TFTS)
Project Unity utilizes the child abuse prevention, prenatal-5 years of age, evidence based Parents as Teachers (PAT) model within its H.O.P.E.S. program. PAT is brought to parent's in their homes by trained parent educators whose goal is to help them build on their own strengths using the most up-to-date research on brain science, child development and early learning as they interact with their children.
The TFTS program is one of four child abuse prevention programs in Texas. The TFTS program offers a 10-week evidence based video series called Parenting Wisely.
Jack Threadgil Vocational Training Program
S.O.S. Ministries' Jack Threadgil Vocational Training Program works through a strategic mix of mentoring and skills training. Men are assigned to mentors who help them transition to a healthy and productive life. Financial Stability classes are taught by 13 volunteers from local churches and offer tips on financial assistance and planning. The lives of children, spouses and other family members are greatly improved as men obtain life skills that will help them thrive.
Crisis & Advocacy Services for Sexual Assault Survivors
The Sexual Assault Resource Center (SARC) provides services to meet the needs of Brazos Valley Community Members who have been affected by sexual violence. This program provides immediate crisis intervention via a 24-hour hotline and accompaniment services, with follow-up consisting of advocacy services and counseling.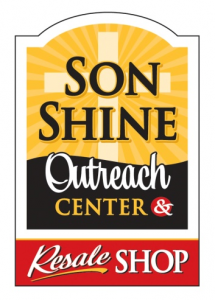 Food Pantry & Family Assistance Program
The Son-Shine Outreach Center provides utility assistance to families in crisis and allows clients to use this service twice a year for two years in a row maximum. They make allowances for special circumstances and also collaborate with others to pay an extremely large bill.
Wheelchair Ramps for the Elderly & Disabled
The Texas Ramp Project builds free wheelchair ramps for elderly and disabled people in financial need in Brazos County and surrounding areas. This is accomplished by recruiting local partners in communities, securing funding and generating referrals. Ramps are built by all volunteer teams following ADA guidelines and are safe, strong and durable.
Food Pantry & Rent Assistance Program
The Salvation Army assists those in the Brazos County area with nourishment through the Salvation Army Food Pantry who would otherwise not have groceries for their family. Rent assistance is also available for qualifying families once per year for those who may be facing hardship or eviction.
Rapid Re-Housing & Financial Education
Twin City Mission's Rapid Re-Housing (RRH) program provides rental assistance and supportive services to individuals and families who are experiencing homelessness. The RRH program provides rental assistance for up to six months, as well as, food boxes, assistance with job searches, budgeting, eye/dental exams and transportation. RRH is intended to be short-term assistance to help those in need regain self-sufficiency.
The United Way of the Brazos Valley Fights for the health, education and financial stability of every person in the Brazos Valley.