United Way of the Brazos Valley is a volunteer-directed organization and is governed by a local, volunteer Board of Directors that represents many sectors of the region.
Meet Our Board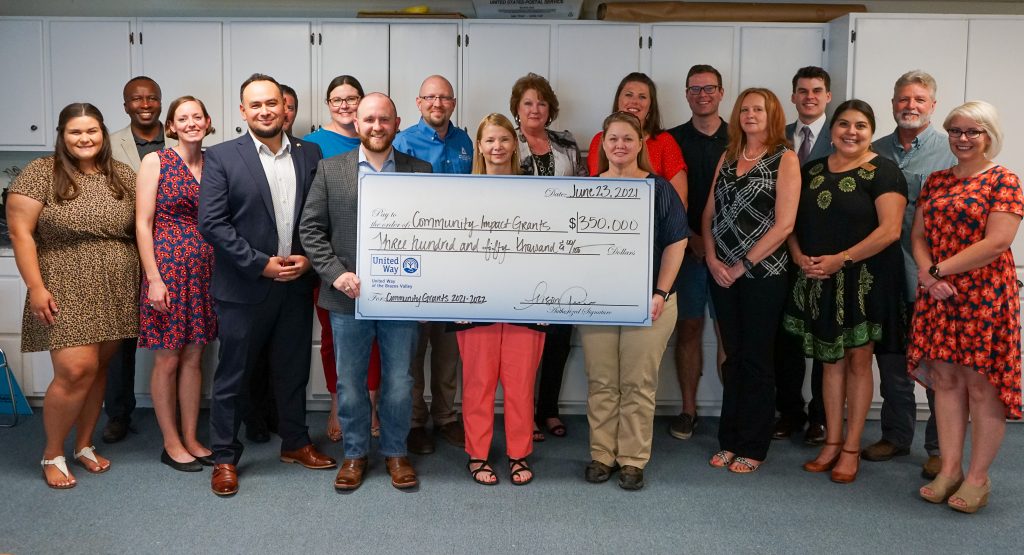 Officers of the Organization
Board Chair

Kyle Gammenthaler, Texas A&M University – Mays Business School

Chair Elect

Cady Auckerman, Texas A&M University

Vice Chair
Secretary

Allison Pennington, Greater Texas Foundation

Treasurer

Teresa Horn, American Momentum Bank

Past Board Chair

Joe Hegewood, Community Volunteer
Board of Directors
Hector Acevedo, Wells Fargo Bank
Austin Bryan, First Financial Bank
Adriana Cordova, Bush School Fellow
Amber Cox, HoM Realty
Max Crawford, KBTX
Dr. Nkrumah Dixon, College Station ISD
Anita Dorsey, City of College Station
Steve Fullhart, Brazos Valley Economic Development Corporation
Dr. Jeffrey Hatala, Texas A&M University – School of Public Health
Frank Hidalgo, H-E-B
Martin Hooper, Drift
Sally Hughes, Blinn College
Matthew LeBlanc, Bryan ISD
Dr. Bowen Loftin, Community Volunteer
Matthew McKay, Briaud Financial Advisors
Johnny McNally, Navasota Grimes County Chamber of Commerce
Sara Mendez, Brazos County Health District
Scout Odegaard, Bush School Fellow
Razen Thomas, Luminant Energy
Judge Celina Vasquez, Brazos County
Ex-Officio Members
Liz Dickey, Health for All, Inc. (Partner Agency Representative)
Andy York, Bryan College Station Habitat for Humanity (Agency Representative)
Directors are nominated to the Board each January and serve up to two, three-year terms. To learn more about serving on the Board of Directors to United Way of the Brazos Valley, contact Alison Prince, President & CEO at aprince@uwbv.org.
The United Way of the Brazos Valley fights for the health, education and financial stability of every person in the Brazos Valley.